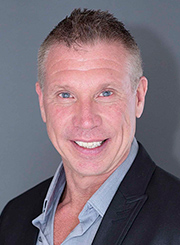 Welcome! My goal is to provide top notch real estate services to buyers and sellers in the Middlesex, Essex and Suffolk Country areas of MA. I specialize in Arlington, Somerville, Cambridge, Medford, Malden, Lexington, Winchester, Belmont, Watertown and surrounding communities, however, I am a licensed real estate agent qualified to assist you in all areas of Massachusetts. Simply let me know what areas you are interested in and I'll expand your search ability. Upon request, I would be happy to assist you in relocating elsewhere in the United States through my referral program.
Testimonials

Market Statistics
View the sales statistics for the towns you choose. You can view median sale price, units sold, and more

Receive Daily Updates
After FREE registration, you'll have 24/7 access to some amazing tools thanks to iMax Homefinder System.

What's Your Home Worth?
Request a free report of how your home rates in the market today. A report will be explained to you.

Loan Calculator
Use this simple calculator to learn what to expect for your monthly mortgage payment to be.

Buyer Information
Find all the resources you need to change your location with little stress and much success.

Seller Information
Get all of the information you need to sell your property quickly and for current market value.